Driving up to Mildura and Warburton over this coming weekend, for 2 separate wedding photography assignments. I wouldn't say I am a road trip veteran but I do know a thing or two that will make the trip more enjoyable.

Something that ranks high on my priority list is food and beverage. Here's what will sustain me physically: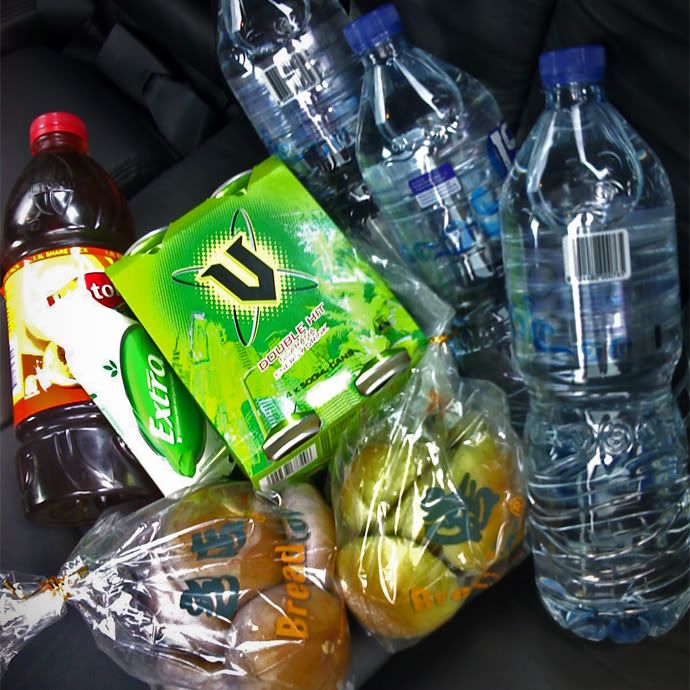 3 x 1.5L water (for the thirst)
1 x 1.5L lipton ice tea (for thirst with a twist)
4 x 500ml V energy drink (for extra kick when energy level is low)
2 x buns pack from bread top (taro and gree tea, in case can't find food during the journey)
1 x extra chewing gum (to keep awake while driving)

Setting off in 10 hours time!