What's up everyone. Glad to announce I'm back safely in Melbourne. It had been a fruitful week, completing a 3D2N wedding photography road trip around the island of Tasmania, and also a wedding day shoot in Werribee.

Photos and videos of the trip will come shortly. Meanwhile, here is a photo of me standing in knee-deep ice on top of Mt Wellington, at 2 degree celcius, working as a voice activated light stand.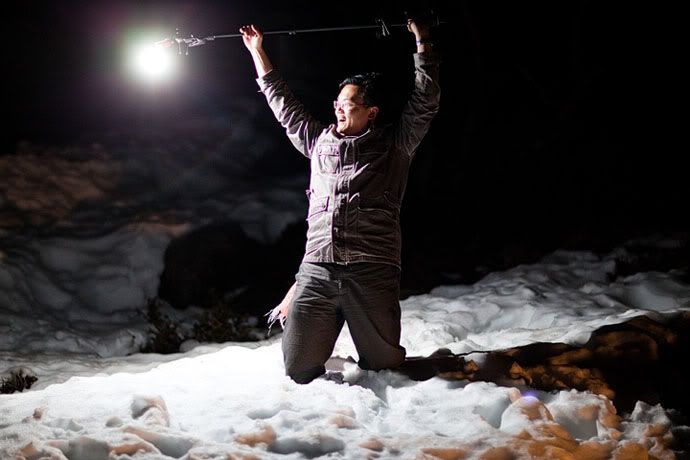 The weather is warming up now and I can already hear wedding bells ringing!
Read more...