The day started with a tranquil prayer session in Surad's house. Then I head over to Yary's to find her in an exotic tranditional Cambodian wedding costume.

The wedding started with a Cambodian ceremony which the Cambodian MC is simply hilarious. He can't seem to remember Surad's name and keep referring him as "Saran". It was followed by Western solemnization. The reading from Yary's brother made her eyes welled up.

Evening reception is at Annabella's and food is similar to a Chinese wedding. The dance floor is flooded by people accompanied by non-stop music, including some by a Cambodian band.

Clothing changes of the day rotates between Cambodian, Western formal, and even a Sari.

The day ended with Yary cutting a big chunk of the wedding cake and wrapped it up in a napkin and gave it to me. It was so big that I only manage to finish it 3 days after the wedding!

Photos to follow:



Grandma blessing grandson for his wedding, love the squashed nose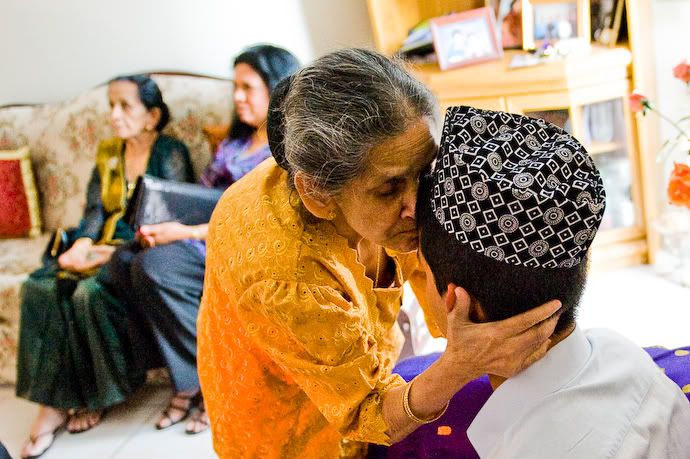 Happy Tears, Surad's mum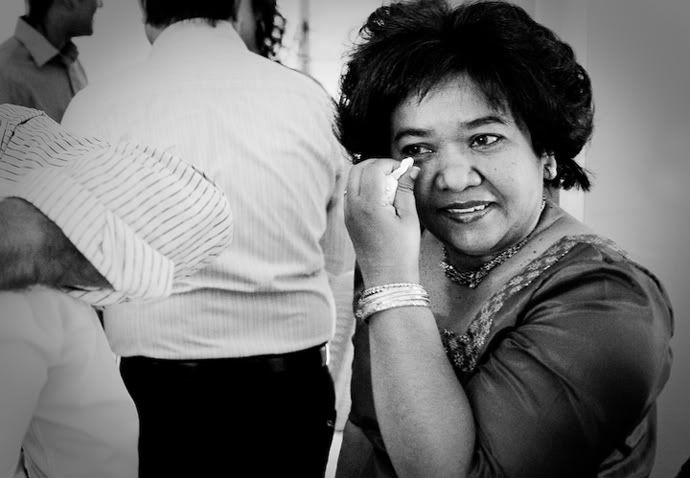 tears during an emotional reading from Yary's brother.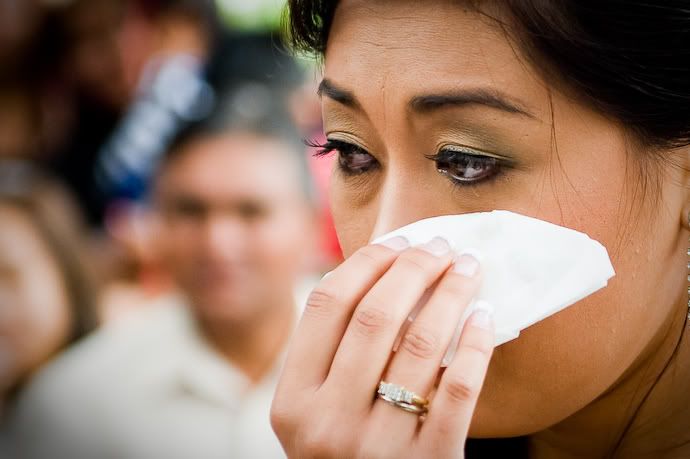 Yary is pumped after getting hitched.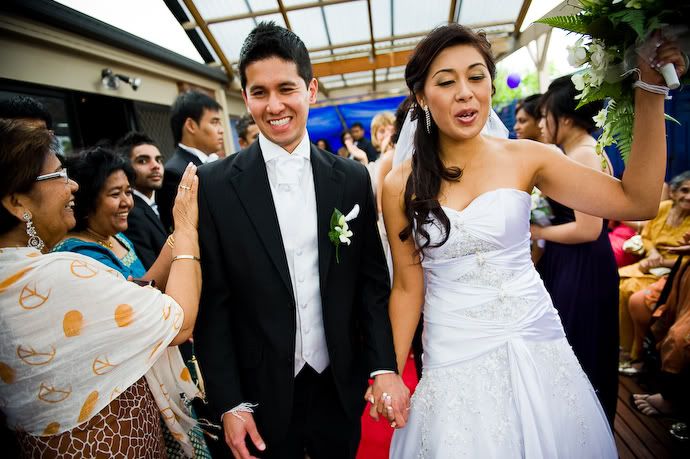 This photo is taken during the guest greeting before the reception. The bridal party forms a line to greet the guest as they walk past. Yary saw her good friend and waved.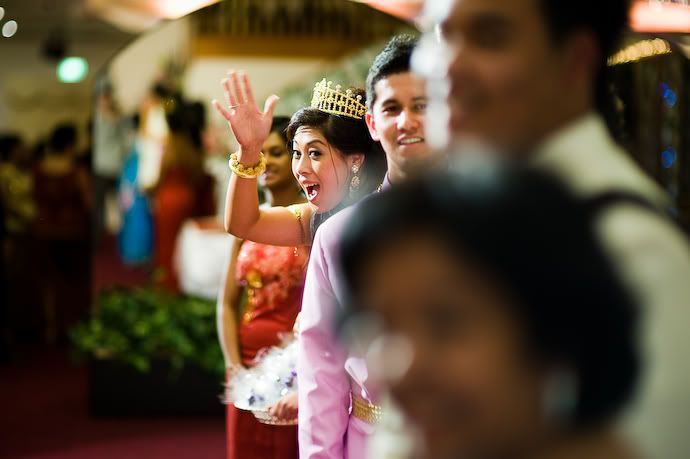 This is the wedding album cover design.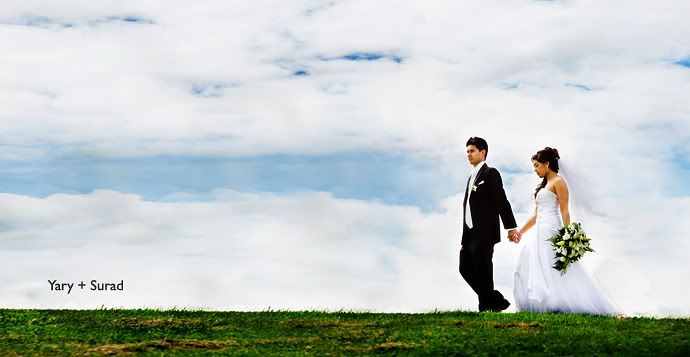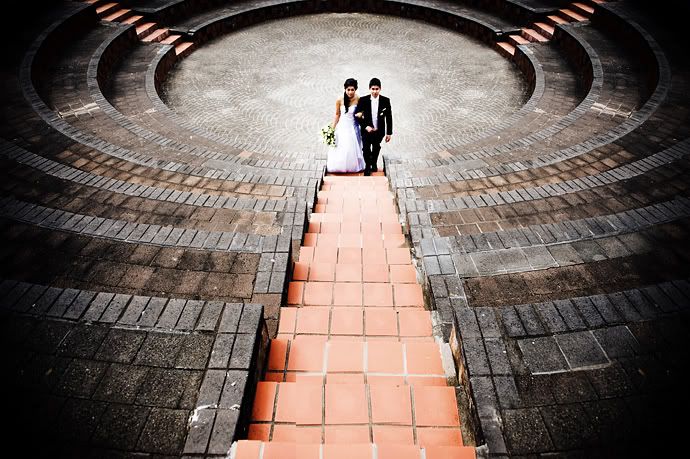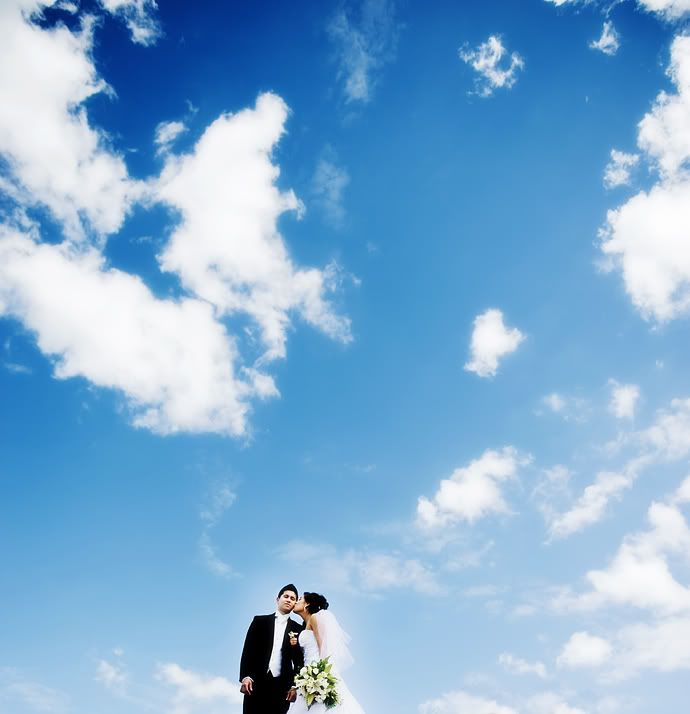 Flamenco dance-off between the MC and some uncle.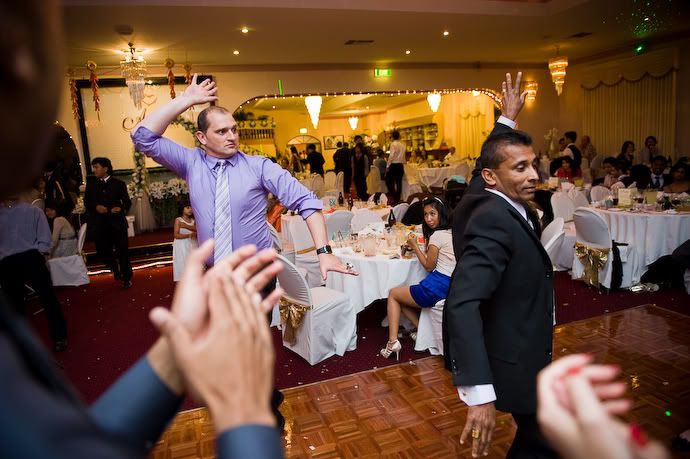 These two really wanted to get married