when taking group photo, there is a technique I use to communicate with the people over loud music - universal sign language.

Stick 3 fingers out means 3, 2 fingers means 2, 1 finger means 1, and the next thing you know, your photo is already being taken.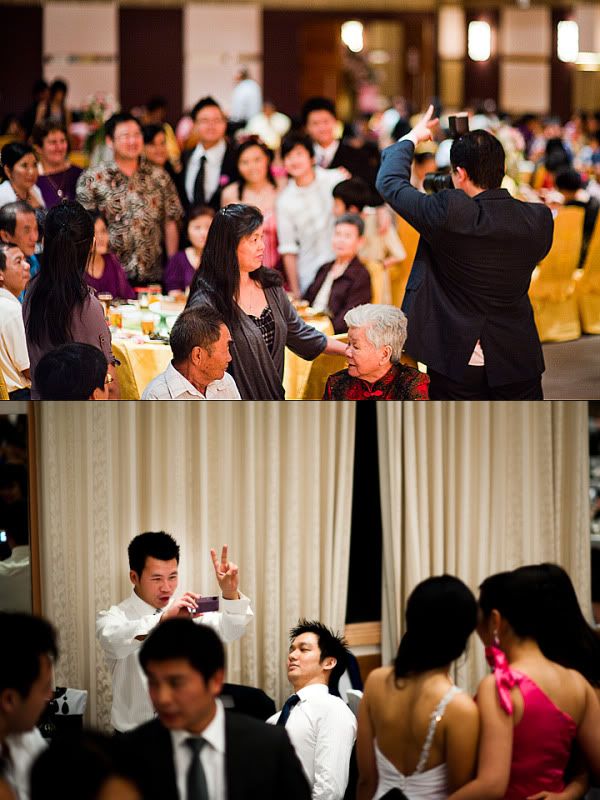 It is amazing how some of the guests picked this up straightaway...