Today, I logged on to Waverley Camera Club's website and discovered that I had won the EDI (electronic display image) of the year!

This comes as a surprise as I didn't win a single monthly competition for this entire year. I didn't get to bring the trophy home as I wasn't present at the award presentation. But here is a photo of the trophy from last year.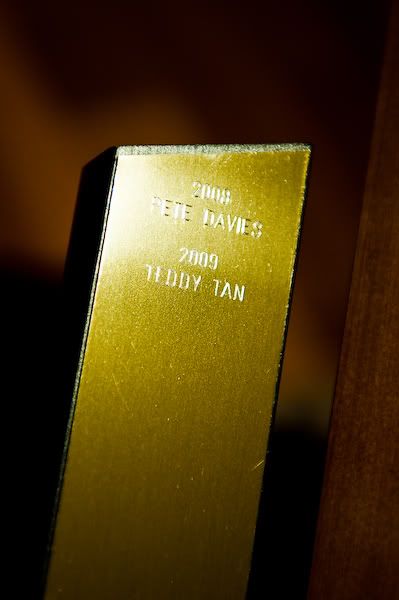 Yup, won it in 2009 and now again in 2010.

And here is the image that brought home the trophy:


DJ Duchess Kay
I still remember we were rofl-ing half of the time during this photoshoot, because of all the funny poses suggested by her brother.